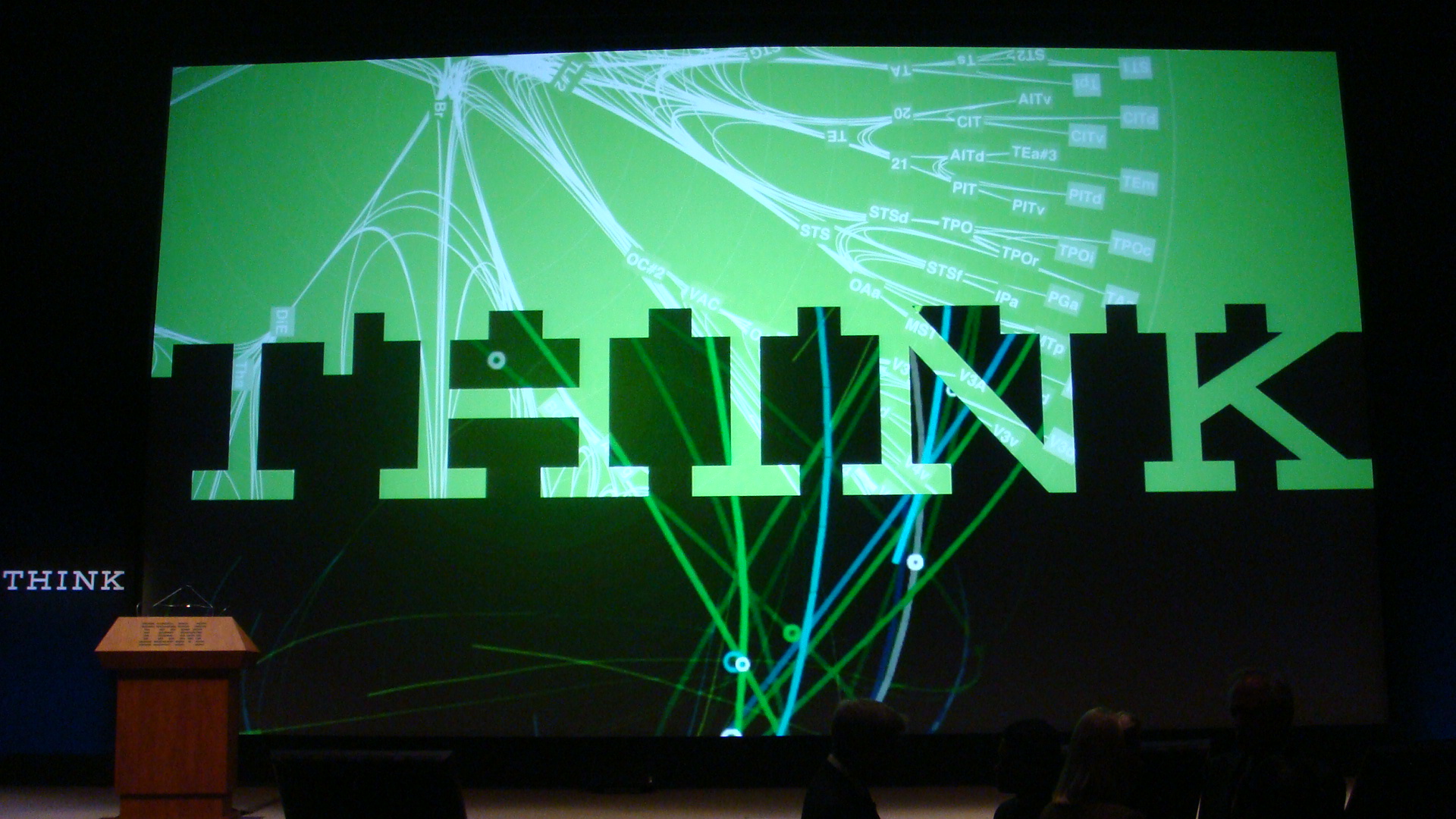 As part of IBM's centennial, IBM organized "THINK: A Forum on the Future of Leadership" on September 20-21, 2011 that I attended.
Our long-distance wiring diagram of the macaque monkey brain was merged with IBM's signature word "THINK" to create a logo for this distinguished event.
Steve Hamm, co-author of Making the World Work Better: The Ideas That Shaped a Century and a Company, interviewed me on the challenge of bringing together a multi-year, multi-disciplinary, multi-institutional collaboration.  The video is here.